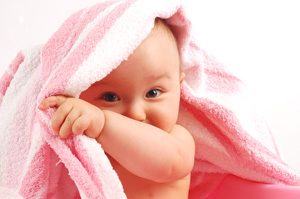 Stimulating, Educational Programs – We respond to your child's unique learning styles with a high quality, educational curriculum that stimulates the growth of the entire child. Your child develops the skills needed to learn, play and explore life through activities suited to their needs in a fun, flexible and caring environment.
Enriching, Fun Atmosphere – We employ teachers that are especially sensitive to making your child's day interesting and fun with new materials and a thematic approach. Their daily program is enriched with music classes, dance classes, cooking projects, walks to the library and field trips.
Supportive, Individualized Care – We present a unique program that focuses on the individual child's needs and operates as an extension of the family. Children experience a bright, nurturing setting that makes them feel safe and challenged at the same time.
Safe, Clean, Dependable Environment – We deliver a program where only the highest standards for safety, cleanliness, materials and staff are offered, helping parents feel comfortable and excited about having their child involved in such a special place.
Convenient, Specially Designed Facility – The center is located in the same building as Watertown Boys & Girls Club, ground level, close to Watertown Square. We offer parents a flexible and dependable schedule designed for the working parent's convenience. Our facility offers newly renovated playground, spacious classrooms, a small teacher to child ratio, and a classroom design that is open and enticing for the child.